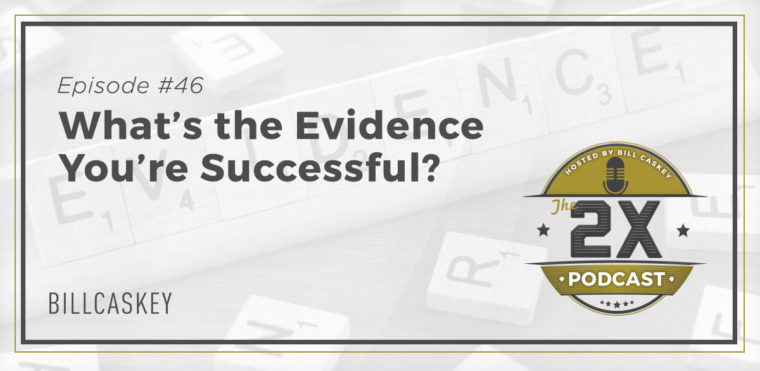 People love "evidence" don't they? And we should all love it, too.
It's evidence that leaves clues as to whether you're on your way to your goals. Or, evidence also helps as you are in the sales process.
In this episode of The 2X Podcast, Bill Caskey discusses the various faces of evidence and gives you some ideas on how you can better use your evidence.
Also mentioned in this podcast: