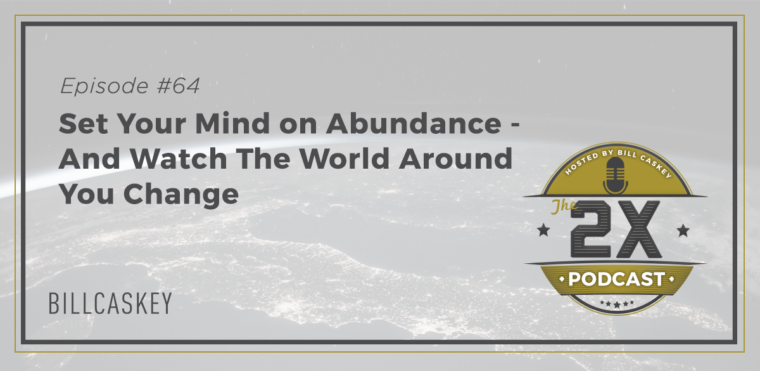 This is part 2 in our series on Psychological Frameworks.
On this week's episode of The 2X Podcast, Bill looks into the framework of Abundance, both as a higher concept and a tactical execution.
Bill gives you some definition, followed closely by some lessons you can take with you to begin to a slightly alter your attitude regarding abundance.
Also mentioned in this podcast: