Charles Poliquin is a weight-lifting coach. He's the guy your trainer looks to for advice on proper technique, cadences and exercises. He was on Tim Ferriss's podcast (Click Here To Listen) last week and he said something I thought was fascinating. Simple, but fascinating.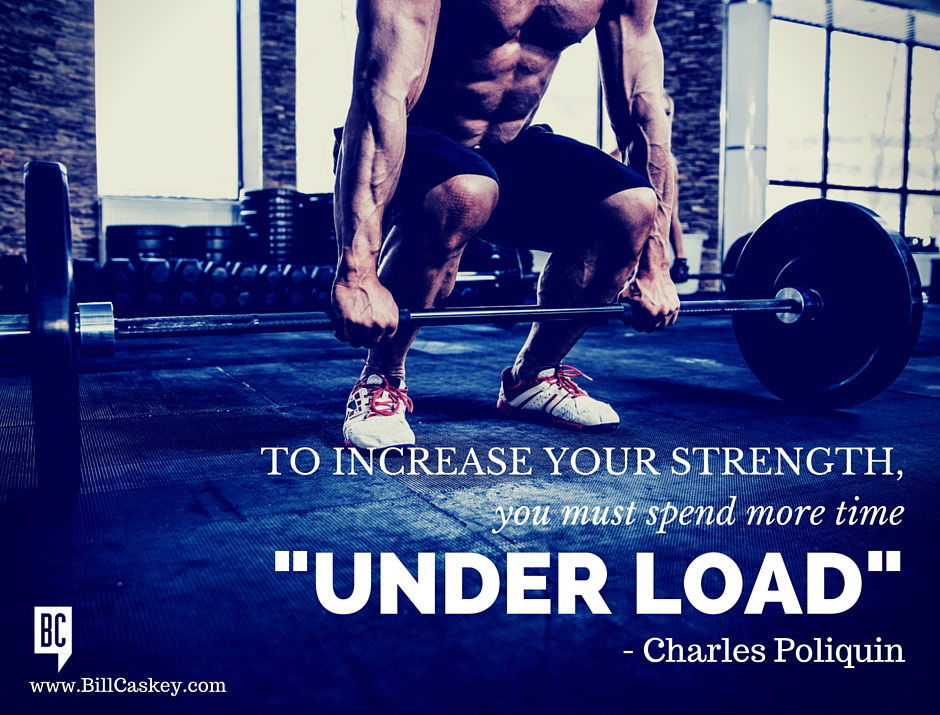 He said if you really want to increase your strength, you must spend more time "under load."
In his world, under load means to stress the muscle throughout the entire weight bearing exercise. In other words, do the reps slow, stopping at the top and bottom for a few seconds. So instead of doing 20 curls in 35 seconds, you do 20 in 2 minutes.
More time under load = more strength.
In our world, "under load" leads to strength as well.
Continue Reading »