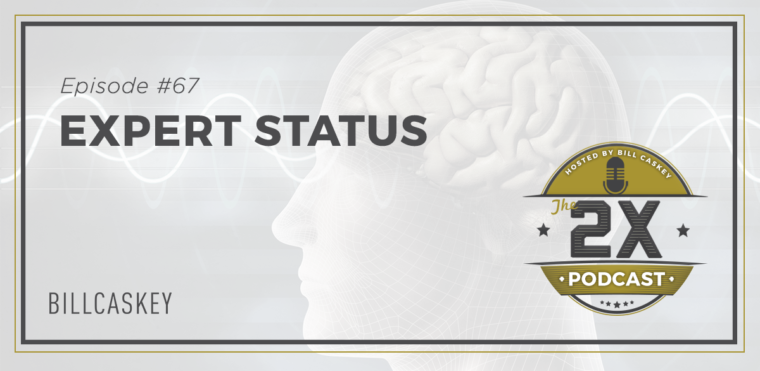 This is our 5th in a five part series on Psycholgical Frameworks for Sales Success.
In this episode of The 2X Podcast, Bill breaks down "Thought Leadership" – what it is, what it is NOT, and how you can begin to embrace your own personal thought leadership.
Make sure you download the freebie on "Becoming a Thought Leader" for this episode at http://billcaskey.com/67download.
Also mentioned in this podcast: