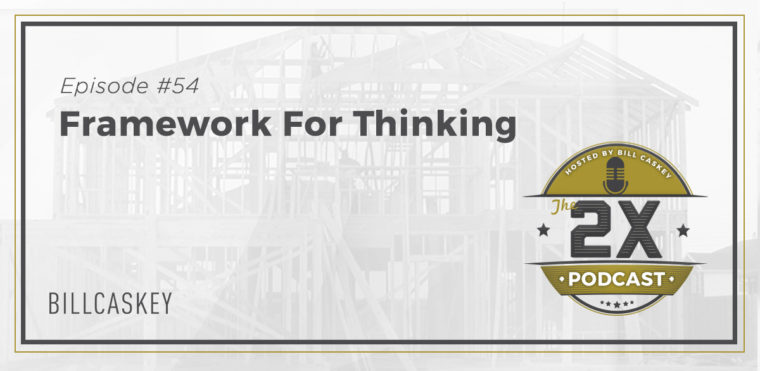 You know that Bill's favorite topics center around perspectives, points-of-views, and mindsets. These topics apply to EVERYTHING we do in business or in life.
How we think determines how we act – which determines our results.
In Bill's coaching, he is always examining what's "beneath the surface." He's taken lessons from his coaching practice and, in this episode, he reviews 5 points that will help you think differently about 2X-ing your business!
Also mentioned in this podcast: