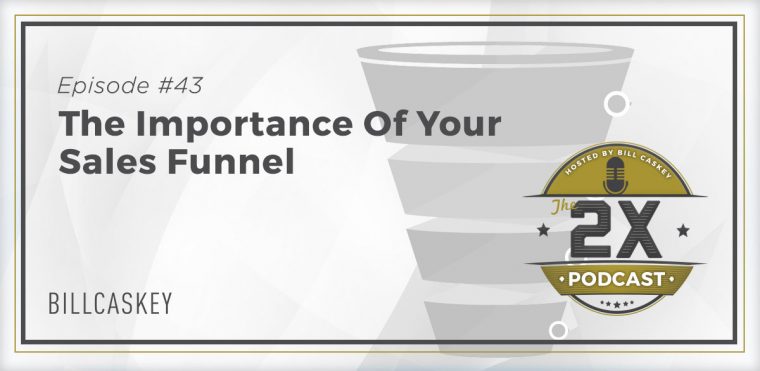 In this episode of The 2X Podcast, Bill channels his inner marketing voice and shares what every sales pro needs to know about building a SALES FUNNEL.
Every service/product you represent NEEDS a funnel. And Bill talks about how to start building your's today.
He also shares some ideas on The Customer Journey.
Also mentioned in this podcast: