Bill Caskey has trained sales teams for 30 years, taught over 7500 workshops, and coached over 50,000 sales professionals. He's the author of Same Game New Rules and several other titles; creator of The 2X Group, a mastermind learning program for high sales achievers; and co-host of The Advanced Selling Podcast, a Top 30 Business Podcast on iTunes with over a million downloads and according to Inc Magazine Online, one of 19 Podcasts Worth More Than an MBA.
This is his story …
I sucked at selling. That's right, the guy that now prides himself as a competent sales trainer, actually used to be mediocre at best.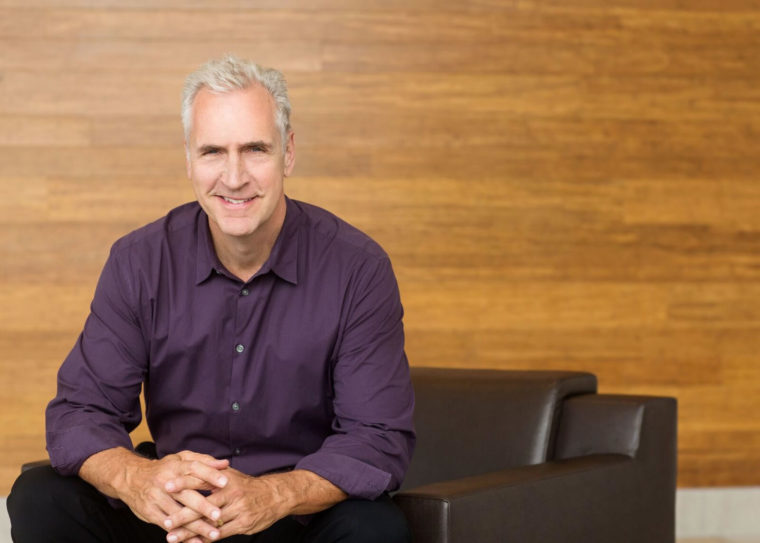 I struggled. Big time.
I lacked confidence…had no system…wasn't thinking about sales correctly…was afraid when I got into difficult situations.
You might have felt that way, too.
But I knew I wasn't the only one…so in 1989, I set out on a mission…to really understand the game of selling, but understand it in a way that I could teach others.
I didn't like the persona of the traditional sales person – untrustworthy, convincer, persuader, back slapper. That disgusted me.
So I wanted to build a better model.
Consequently, over the last 30 years, my work has been doing just that. Synthesize different disciplines; psychology, best business practices, leadership attributes, eastern philosophy, stoicism, 12 step approaches and combine those into a philosophy that did one thing: Empower sales professionals to be at their best in the buyer/seller relationship.
Here's a quick video that helps you get to know me personally:
The focus of my work is to help you improve your personal and business results. My goal is to help leaders, sales people and account managers to achieve more by being better skilled at what they do.
On the blog, I post about personal development, leadership, sales, communication, the inner game and social media and how those apply to business results. To make sure you don't miss my newest posts, you can subscribe via RSS or email.
Where Do I Take People?
Just as the Buddha proclaimed there are steps to Enlightenment, I believe there are steps to Mastery, which is where I will guide you.
STEP 1. THE REALIZATION. This is an awakening within you that to attain market success in this new connected world, you MUST change your mindset about what you do. If the results are't as you want, then you have likely already come to that REALIZATION.
STEP 2 THE FOUNDATION. This is the notion that you must build a new structure but the foundation must be laid first. Great buildings are not built on sand. Yet, I find that most of our minds mimic quicksand.
We do the behavior we think is right, but our minds are off.
I spend time upfront learning where you want to go, what you want out of life, and how you should think to get it.
STEP 3 THE CLIMB. You are in for a climb. This is not easy work. You will experience inner resistance – what Steven Pressfield calls the lizard brain. How do I know? Because everyone does. But if you fight through that, and allow me to share strategies for your climb, you'll get to the top, I promise.
STEP 4. THE EXPERT. At some point, you will enter into "expert territory." You will come to forks in the road, maybe with a client, maybe with yourself, where you will intrinsically know what to do next. No longer will you be baffled or uncertain about a course of action. You will have a roadmap – a playbook – of how excel in your profession.
STEP 5. The MASTER. This is enlightenment. People will be coming to you for answers. Prospects will find you, they'll ask you to come in and help them solve problems or get to their destinations. Sales achievement will become easy because you'll have the roadmap.
Who Do I Work With?
I work with sales teams that are already performing well. No, I don't work with companies that are on their last leg.
I believe that if you take your team that's already good, fine-tune them, tweak their skills, and change their hearts and minds, you can level your results up radically. Accomplish more. Work less.
What Makes a Good Client?
A good client for us is a B2B sales team/person, who has upside potential and has come to the stark realization that there is another way, a better way, a new model that will get them better results in less time.
What Makes a Bad Client?
Anyone who doesn't have the above. Stuck in their ways…not seeking anything different….satisfied with status quo…not interested in getting out of their comfort zone.
Why Does Anyone Need This?
I know I don't need to remind you, the world has changed a bit. Traditional marketing fails to produce the results it once did. The customer attention's span is razor thin. Technology, if not fully understood, can be your downfall. Methods of reaching and enlightening your customers are modern and misunderstood by most sellers.
So, to do your best work and get your message out to the right people requires a different mindset, a clearer message, new mechanics and radically different seeing methods. Can you do it the same way you've always done it? Sure. But …
If you want your results to change, your approach must as well.
What Will I Get When I Work With You?
I'm not a big fan of promising incredible results. Yes, I have seen companies double in size…and people 2x their income. I've sprinkled some testimonials around this site. But the journey is very personal. If you attend the sessions and take action, there isn't much limit.
One thing I CAN promise is I will be there with you. Guiding you when you need guidance. Encouraging you when you need that. Pushing you off the cliff when you need a nudge. (Metaphorically, of course 🙂
Ready?
Are you ready to take the journey with me? If not, no worries. Maybe some day you'll reach out.
If you're ready, Suggest you set up call with me where you can tell me what your aspirations are – and what your struggles are. We can either work with your sales team as a whole, or we have mastermind programs for individuals. All the same material is taught in either mode.
All the best.
---
The 2X Group
After many calls for 1:1 coaching, in 2016 I launched The 2X Group, a mastermind learning program for high achieving sales people. We take applications at all times for groups that begin every 60 days.
The tuition for 2X is $297/month. http://The2XGroup.com
---
The New Rules of Selling – Online Course
In 2006, I wrote a book called Same Game New Rules. But people came to me wanting more – something that took their learning to the next level using the concepts in "New Rules." So, in 2016, we created an online training program called The New Rules of Selling Online Course.
If you'd care to learn more, the video is below. http://newrulescourse.com
Enroll In The New Rules Course
---
The Advanced Selling Podcast

The podcast has been going strong now for 10 years, releasing an episode each Monday morning. It has allowed us to keep a pulse on the global sales issues of our listeners. Each week, we get emails, voicemails, and LinkedIn messages from our listeners, which we use on the program as Q&A. If you want to subscribe, go here (iTunes).
If you want to listen to one of our more popular episodes, you can do so right here.
Learn More About The Advanced Selling Podcast
---
Corporate Training
There are as many different configurations of this as there are clients. If you are interested in developing your people, then this may be the right solution.
Most programs begin with a Total Assessment of your team and match those up with your Business Objectives. Then, we create a Curriculum that we believe will accomplish the development goals. If you're interested in a brief conversation about how it all works, go here, click here to schedule a brief call. 
Want to sample? Here is a clip from one of our Virtual Trainings.