I'm Bill Caskey, author of Same Game New Rules, creator of The 2X Group, a mastermind learning group for high achievers and co-host of The Advanced Selling Podcast with Bryan Neale, a Top 30 Business Podcast on iTunes.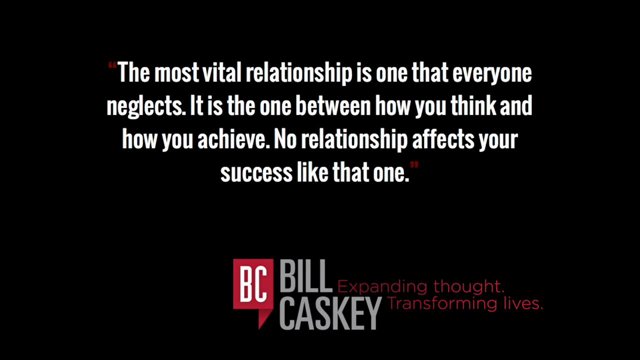 As you make have guessed, this is my personal blog, which is focused on "your personal and business results." My goal with this is to help leaders, sales people and account managers to produce better results by being more skilled in their area of interest.
Consequently, I will post, typically once/week, on personal development, leadership, sales, communication, the inner game and social media and how it applies to business results. To make sure you don't miss my newest posts, you can subscribe via RSS or email.
---
My Story
Ever had something you really counted on ripped out from under you? Well, that was me in 1970. It was a long, long time ago, but the feeling is still sharp in my gut. I got cut from the 8th grade basketball team. Now, you must understand, I grew up in Indiana and basketball was everywhere. I loved the game. Loved it!
What I despised the most about that is the fact that I let someone else choose my future.
Today, I recommend you NEVER let that happen to you. Not employers, not banks, not customers, not prospects. No one should hold your future in their hands. So everything I do on this blog, and in my coaching/training practice, is to help you choose your own outcomes in life.
---
The 2X Group
After many calls for 1:1 coaching, in 2016 I launched The 2X Group, a mastermind learning group for high achieving sales people. We take applications at all times for groups that begin every 60 days.
The tuition for 2X is $297/month. http://The2XGroup.com
---
The New Rules of Selling – Online Course
In 2006, I wrote a book called Same Game New Rules. But people came to me wanting more – something that took their learning to the next level using the concepts in "New Rules." So, in 2016, we created an online training program called The New Rules of Selling Online Course.
If you'd care to learn more, the video is below. http://newrulescourse.com
Enroll In The New Rules Course
---
The Advanced Selling Podcast

The podcast has been going strong now for 10 years, releasing an episode each Monday morning. It has allowed us to keep a pulse on the global sales issues of our listeners. Each week, we get emails, voicemails, and LinkedIn messages from our listeners, which we use on the program as Q&A. If you want to subscribe, go here (iTunes).
If you want to listen to one of our more popular episodes, you can do so right here.
Learn More About The Advanced Selling Podcast
---
Corporate Training
There are as many different configurations of this as there are clients. If you are interested in developing your people, then this may be the right solution.
Most programs begin with a Total Assessment of your team and match those up with your Business Objectives. Then, we create a Curriculum that we believe will accomplish the development goals. If you're interested in a brief conversation about how it all works, go here, click here to schedule a brief call. 
Want to sample? Here is a clip from one of our Virtual Trainings.