Apologies to the person who created the "flower and the bee" concept but I think that epitomizes perfectly the problem with most sales processes today.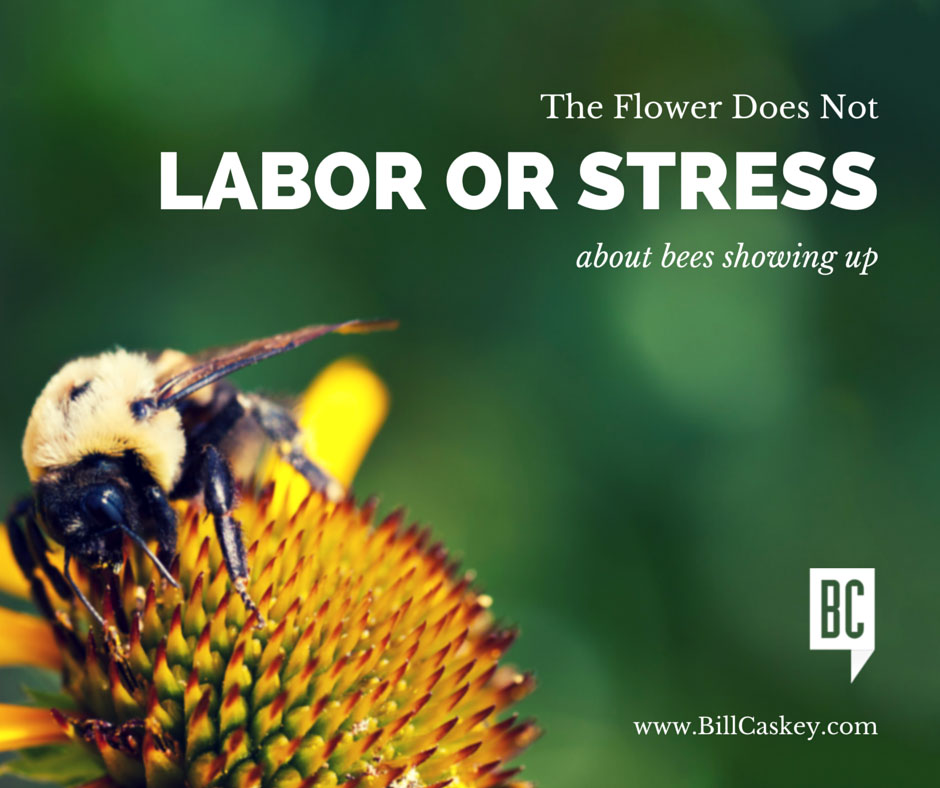 And do we ever have a problem.
The 'flower and the bee' phenomena goes like this: in nature the flower must pollinate itself. It sits there waiting for the bee (one of the many ways pollination happens) to pollinate it. The flower does not labor, nor does it stress about bees showing up. Bees, on the other hand, are scurrying about trying to find food, and pollinating the flower.
In business, sales people are typically the bees and the customer is the flower. Sales people scurry around the country looking for food.
Why does it have to be that way? Why shouldn't the sales professional be sitting – allowing the prospect to show up for them? Why?
It's because we don't plan it out that way. (We actually might, secretly, like the scurrying about looking for plants -err prospects.)
We have bought into the flower/bee process so heavily in sales that we refuse to even admit that it's all wrong. (We also do this when job searching…wrong again.)