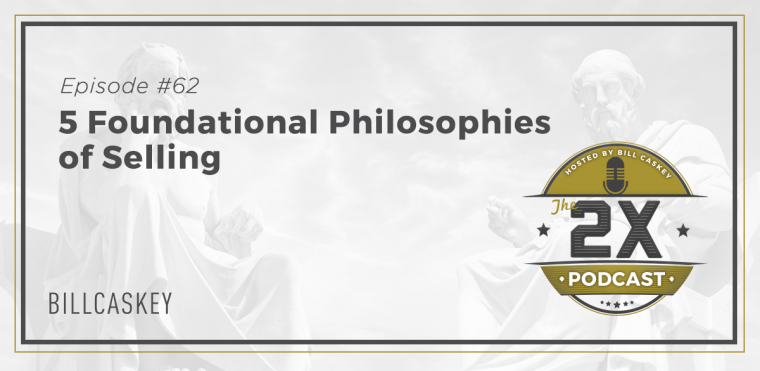 Coaching is defined as, "releasing a person's potential to maximize their own performance. It is helping people learn, not teaching."
On this week's 2X Podcast, Sales Trainer and Host Bill Caskey discusses a recent client coaching opportunity. This was a brand new client who hadn't had much in the way of professional development coaching. His first questions to this client were:
What is your Philosophy in selling?
What are your Principles?
On this episode, Bill will give you 5 Foundational Sales Philosophies that you must adopt if you want to 2X your business.
Also mentioned in this podcast: